The Mouth Cover is made with soft, breathable, high performance athletic fabric. It comfortably hooks around your ears for an easy fit! The hooks around the ears are made of the same soft, athletic fabric, so there's no chafing with this mask. Also, the front center seam on the mask creates structure in the fabric to allow you to speak comfortably. A double layer of fabric is focused at the mouth area to protect yourself and others. It is washable and reusable. This mask is not a medically graded mask nor Personal Protective Equipment (PPE).
• Stretch fabric: Wicks away moisture
• Hand wash and hang dry.
• For personal use only. Not intended for a medical purpose. Not a replacement for a medical grade Personal Protection Equipment. 
• Product not an FDA surgical mask or face mask. Not intended for use by healthcare personnel.
• Mizuno Thailand makes no warranties, either express or implied, that this product prevents infection or the transmission of viruses or diseases.
• Due to the nature of the product being worn on the face, we are not accepting any returns on this item whether open or unopened.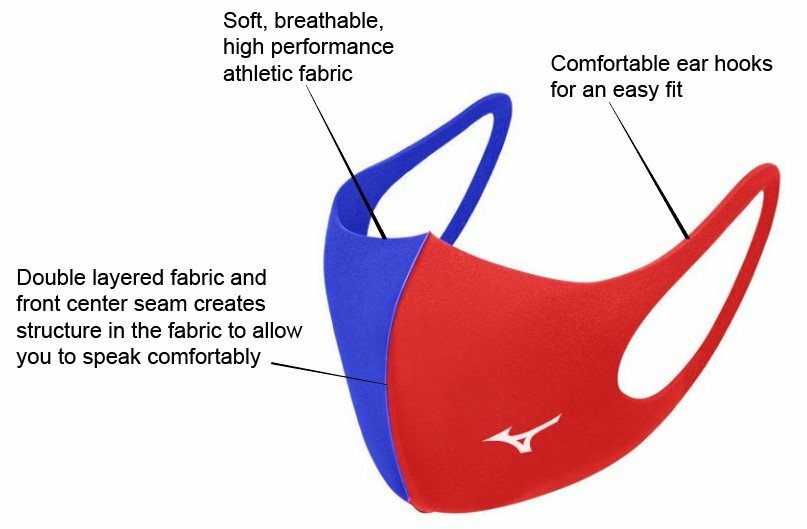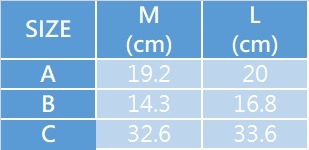 Warning: Product is suitable for exercise by healthy individuals and may help limit the spread of droplets. This covering has not been tested or certified as personal protective equipment or other medical standards. If required by local regulations, it can be used together with medical masks. Not recommended for use in crowded places. Not a substitute for hygiene standards such as hand washing and practicing safe social distancing. Please follow your local COVID-related laws.
※ All protective gears are personal items, taking personal hygiene into consideration, no return or exchange can be arranged after purchase.