Protects you against UV radiation with UPF 80 which makes them eight times more effective than a light T-shirt
The good news is that our Bauerfeind Sports Compression Sleeves for the arm, upper leg, and lower leg provide you with a UPF of 80 – even in a wet or stretched condition. The effectiveness of this sun protection clothing has been tested by the International Test Association for Applied Protection against UV Radiation meeting the requirements of UV Standard 801.
Targeted Compression Zones
Targeted compression zones decrease gradually from the wrist to the upper arm to promote circulation and improve transfer of oxygen to increase endurance and lower premature fatigue.
Highly breathable microfiber
Temperature-regulating microfiber keeps the joints and muscles warm but is breathable on the skin for superior comfort.
Extra-soft inner elbow area for increased wearing comfort
Zones of softer material are strategically placed at sensitive points to ensure a comfortable fit.
Durable, washable and comes in pairs
The durable microfiber can be machine washed and tumbled dry. The sleeves come in pairs so you can wear them on each side or wear them on one side and have a spare.
Components
Compression improves circulation
Speeds up recovery
Breathable material for heat control
Extra-soft inner elbow area for increased wearing comfort
Targeted compression zones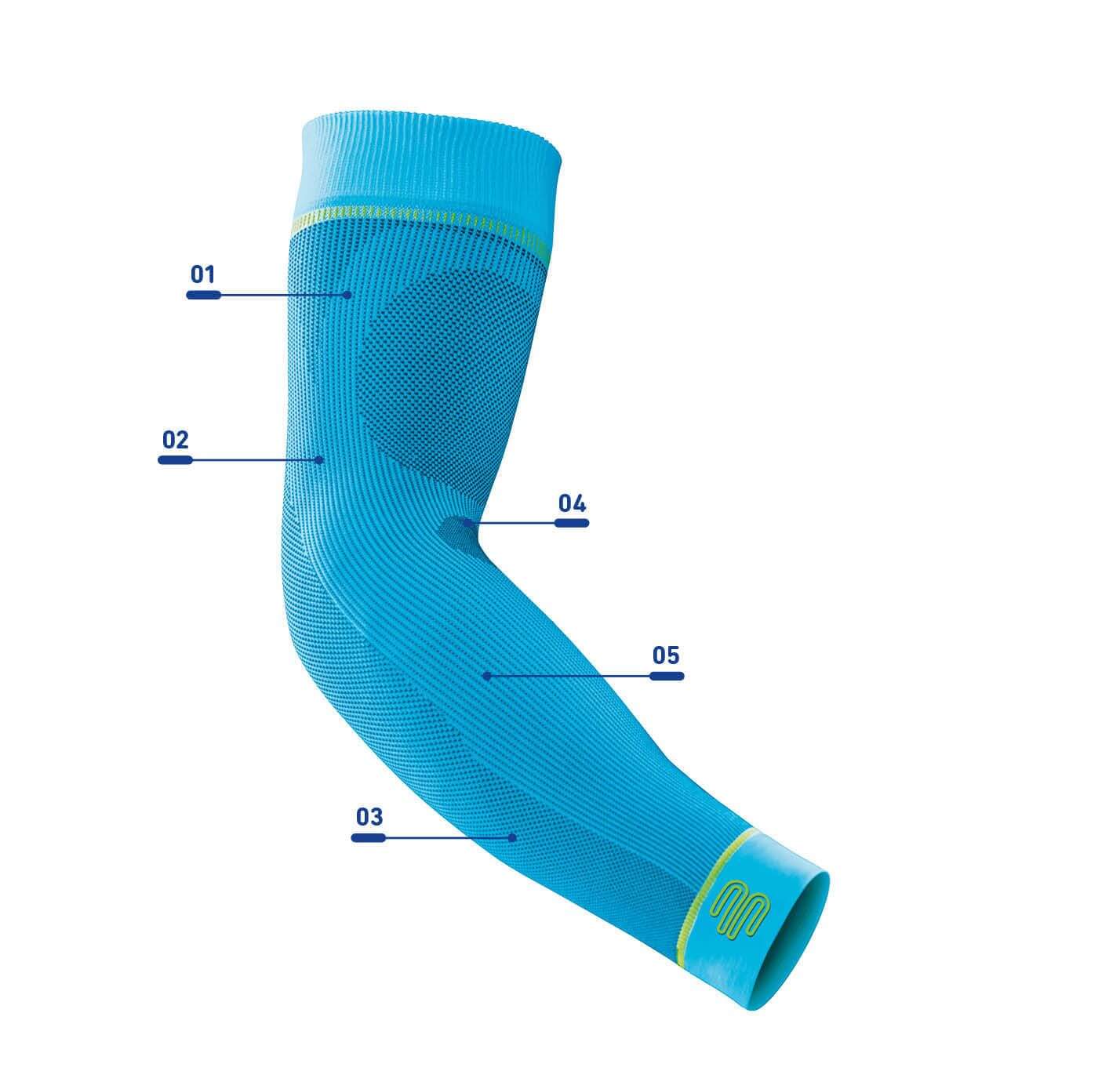 If your order has any items that are out of stock at our suppliers, 
we'll notify you immediately and arrange the refund for you.
※ All protective gears are personal items, taking personal hygiene into consideration; no return or exchange can be arranged after purchase.
{{'product.product_review.no_review' | translate}}